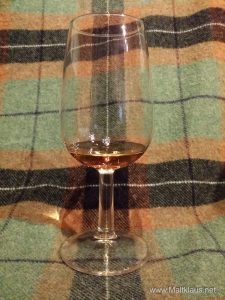 Dram data:
Distillery: Highland Park
Bottler: official bottling
Distilled: ?
Bottled: 2008
Age: 40 yo
Limitation: –
Casks: refill casks
Alcohol: 48,3%
uncoloured / unchillfiltered
Whiskybase link
Finally, there it is: The culmination of the vertical Highland Park tasting. The coveted, sought-after, eye-wateringly expensive 40-year-old. Let's see what all the fuss is about!

Tasting notes:
Colour: amber
The nose is surprisingly light and fragrant. If the 30 yo was a Rock & Roller on crack and steroids, this is a laid-back soul singer. Err, yeah, enough with these silly comparisons, what do we actually smell? Undeniable oak in the background. Think disused, aged, dusty library shelves someone now uses to bake Christmas bakery on, infusing them with spices (star anise, allspice) and sprinkling rum aroma on top of dark fruits (dried plums and dates). Vanilla-infused icing and dark chocolate are also involved. All of this happened a few days ago and the aromas are muted and starting to fade slowly. A very intriguing, complex nose, but someone turned down the volume just a bit too much. Let's check the palate!