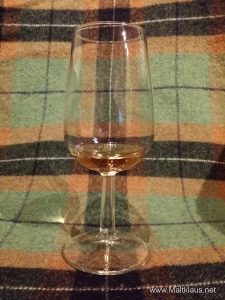 Dram data:
Distillery: Highland Park
Bottler: official bottling
Distilled: ?
Bottled: 2012
Age: 25 yo
Limitation: –
Casks: mainly European oak sherry casks
Alcohol: 45,7%
uncoloured / unchillfiltered
Whiskybase link
After starting off with the 21-year-old Highland Park in this vertical tasting series, let's take a look at the 25-year-old next. The use of mainly European oak sherry casks should make for quite a difference…

Tasting notes:
Colour: medium amber
The nose starts off deep, rich, with a lot going on – it reminds me of the Christmas baking season which is upon us! Caramelised orange dried over a bonfire meets pickled ginger, rum-infused sultanas and baked apples with cinnamon and star anise. A retired baker watches his apprentices from a distance and fills his pipe with sweet, black cavendish-laden tobacco, but doesn't light it. (Oh, come on now, how many have you had today….?) The European oak is there, but it is by no means overpowering or oaky, which is always good to see or, rather, nose. We don't want oak to spoil the Christmas bakery, don't we? Let's check out the palate before my mind wanders off completely!Interesting! A lot more oomph, kick and spice on the rather dry arrival than the nose made me think there would be. Pickled ginger, a pinch of chilli and white pepper and green baked apple are up front. The fruits are much more subdued and on the "green" side of things – not quite ripe apricots, diluted Sultana puree, apple peel, honey melon with a pinch of Christmas cake spices and the slightest hint of oak. The medium long and quite dry finish has a peppery kick upon swallowing, with the same green/light fruit mixture with a pinch of spice we've had on the palate.
Verdict: This is a bit of a Chameleon malt. The nose promises a quite fruity, rich mixture, whereas the palate delivers a rather dry and European oak driven malt, without being oaky. Certainly a very good whisky and a tad above the 21-year-old with an added richness and complexity, but not yet in the superb category of drams. Now, is it worth the obscene price of roughly 400€? Errr, well, I don't think so, but, hey, if you've got cash burning a hole in your pockets and need something to impress your golf buddies with or need a Christmas present for someone who has it all…
Score: 88/100

(Nose: 90 Palate: 87 Finish: 87)
Click here to read about all the Highland Park whiskies I've reviewed so far!
Samples acquired from Highland Park during an invited distillery tour