"Hey mate, would you like to try some Bimber?" "Sorry, what?" "Yeah, Bimber, a new distillery from London, I've got a sample pack if you want one." "Errr… alright, aye, I'll give it a go."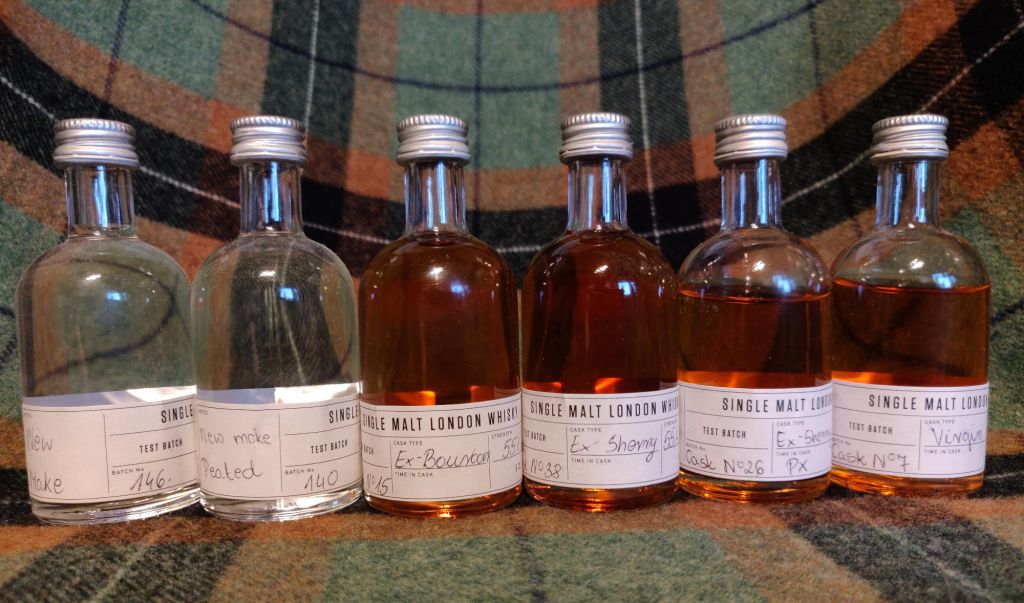 That scene, which took place earlier this year at a whisky festival, was probably the strangest way to come across a new distillery. With new distilleries popping up seemingly every week I've given up trying to keep track of all the different projects going on around the world right now.
So what's the deal with Bimber? It's a London-based distillery and it's been distilling single malt from floor-malted barley in their direct fired stills since 2016, according to their website. So I guess their first casks are now already legally whisky. I'll refer you to their website if you want to know more about the distillery itself – I'd only be paraphrasing their website anyway since that's about all I know. I'll let the spirit do the talking in this article.
The sample pack contained six bottles – two different new-make distillates and four cask samples of unknown age. Judging by the low cask numbers (the highest is 38) I'd say we're looking at at least two-year old spirit. How does it nose and taste? I'm glad you asked – let's dive right in! (No scores given as they are "maturation in progress".)
Continue reading

"New kids on the block: Tasting six spirit samples from the Bimber distillery in London"