Orkneys day 3
Preparing breakfast in the Kirkwall youth hostel (a cooked full-Scottish one, of course), Jo and I could already see the first destination for our last full day on the Orkneys in the distance: Up on the hill on the other side of Kirkwall, smoke emerged from the pagodas of the Highland Park distillery. Having heard many good stories from delighted visitors, this distillery was high up on my "bucket list" for a long time. Now, as some of you know, I've voiced my criticism about Highland Park before, especially concerning a few of the rather expensive and marketing-driven, "collectable" releases of the past years. A distillery almost hidden behind a thick layer of branding, like a veil. Marketing aside, the distillery produces a great distillate and by visiting I was hoping I would get to lift the veil, to see the "real" Highland Park. So, I was excited and ready to have my preconceptions shattered!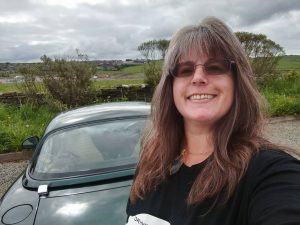 Highland Park distillery
Upon striding through the iron gate bearing the distillery's name, one can see the immaculate state the distillery is kept in. Impressive stone-wall buildings, flowers everywhere, the place is kept to impress, as is the stylish, dark, themed visitor's centre. Thanks to an arrangement by Nicola (shout out!) we were set to go on a separate tour, led by Mark, joined by a visiting group of distributors. When you're trying to get a feel for a place and get as much information as possible for an article, it's always good to get the extra time for pictures, questions and sticking your nose into places and things. It also helps when the tour is held by a knowledgeable person, which Mark certainly turned out to be!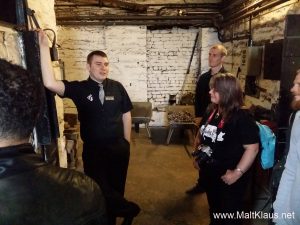 Continue reading "2017 Whisky adventures part 5: The Orkneys and Highland Park"