So my last piece on this blog was more or less a rant about ever increasing whisky prices. Soon after that my Facebook friend and Arran Whisky Ambassador Andy Bell challenged me:
Let's see an article about the distilleries that sell good whisky at a reasonable price Klaus… 🙂
Right on, Andy – great suggestion! I'll gladly pick up this ball and run with it. So, here goes. I took a list of all Scottish single malt distilleries and looked at the current officially bottled market offerings of all of them (Austrian/German markets). In the end I came up with a few suggestions of Scottish whisky distilleries which seem to still care for us regular punters looking for quality drams at still reasonable and affordable prices in today's high-price market.
I tried to stay as objective as possible during the whole process but, of course, there is always personal opinion and preference and not everybody might agree with me – which is perfectly fine as whisky is a very individual drink! Those are just my recommendations – imagine me walking a mate through a liquor store pointing out individual bottles and distilleries as we go along.
The distilleries on the following list stand out because they fulfill all or most of these criteria:
– offer a range of affordable whiskies, not just one affordable entry-level bottling
– do not chill filter or add fake colouring to the majority of their whiskies
– bottle their whiskies (except for bottom-shelf entry-level releases) at higher than the legal minimum of 40% ABV
– still offer a good selection of age-statement drams and don't overly push no-age-statement expressions
– plus some other reasons, like independent ownership, number of people employed… (stated in the text)
The links highlighted below or clicking the distillery's name will take you to my tasting notes of either select drams or all the whiskies I've tasted from a particular distillery.
Let's start with the "Premier League" – my top recommendations fulfilling most of the criteria:
Premium League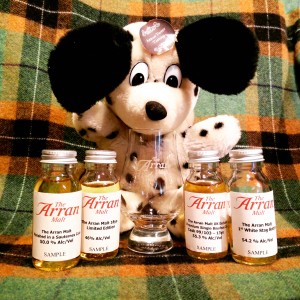 Arran, the only distillery on the Isle of Arran, established in 1995, sits in a beautiful setting in the wee town of Lochranza. Besides being a great place to visit, they also offer an extensive range of whiskies, all, except for the budget ones, presented at 46% (or more), unchillfiltered with no added caramel. From a price-performance perspective their 14-year-old would be my recommendation. Also look out for their Premium SIngle Cask releases (out every spring and autumn) – thank god only the quality is premium, prices are really quite good for official single cask bottlings at cask strength. They also offer special releases from time to time and while the prices reflects the "limited edition" nature, they are still affordable (if you manage to find them at retail price…)
Benriach, the independently owned Speyside distillery offers the majority of its whiskies (except for the cheap "beginner's drams") at 46%, unchillfiltered and at natural colour. They probably offer the most variety on the market today with loads of different finishes, unpeated and peated whiskies at good prices. Best price/performance is found at the 15 year +/- 2 years bracket, above 18 years price increases are sadly very steep.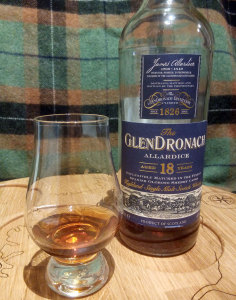 This independently owned Highland distillery is known for their heavily sherried whiskies and famous for their superb single cask releases (which aren't cheap…). Their core range ranges from a new 8-year-old to a 21-year-old with their 15-year-old "Revival" having been a very strong performer at about 50€. This expression had to be discontinued recently and will be off the market for a few years as the distillery was silent with the whisky in the latest editions of this bottling being around 19-years old. My personal reccomendation right now would be their 18-year-old Allardice at about 80€ (or the 15yo if you manage to find it at its old price…)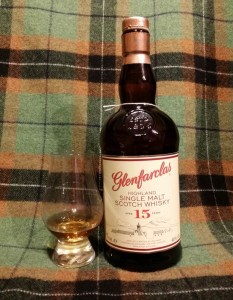 Even though prices went up a fair bit in recent years (especially for their 30- and 40-year-old expressions which used to be bargains) the independent, family-owned Glenfarclas distillery still offers good value for money and a lineup ranging from 8 to 40 years. Their classic expression is the 15-year-old, my personal suggestion would be going for their 17- or 21-year old with the latter being a steal in today's market at a bit over 70€.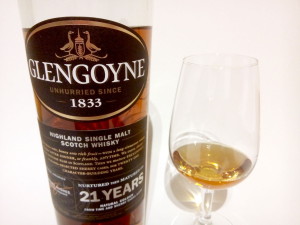 This independently owned Highland distillery prides itself for their supposedly slowest rate of distillation. Well, they're doing something right, because their light distillate matures particularly well in Sherry casks – case in point being their 21-year-old which sadly is now on allocation due to high demand – and prices have gone up, too. Snatch one if you can still find it for around 100€, it was my malt of the year in 2014! If you're looking for something at about half the price, look for the 15-year-old or their cask strength NAS release. Both aren't full-time sherry maturation, though, but still yummy!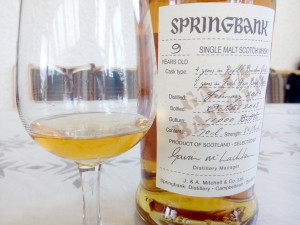 If you forced me to name my favourite distillery, this would be it. Situated in the "wee toon" Campbeltown in the Mull of Kintyre, which once was the whisky capital of Scotland, this wee independently owned distillery is the last one of a kind: The entire production process, from malting on traditional malt floors to bottling is carried out on-site. Their whiskies aren't the cheapest, but not without reason: They employ about 60 people in an economically deprived area, which is very ineffective if you compare it to completely automated distilleries run by a single person, but is very commendable! Springbank distillery produces three different expressions: A triple-distilled Hazelburn (the best triple-distilled malt on this planet, if you ask me!), the lightly peated 2,5 times distilled Springbank (their main product) and the more heavily peated, double-distilled Longrow. Oh, and then the team also operates the Glengyle distillery (sold under the brand name Kilkerran due to lacking the rights to the Glengyle name) for about one month per year. Do I need to say all their expressions are at 46% ABV or above with no chill filtration or added colouring? That's how we like it! Recommendations? From a price/performance perspective, try their annually released 12yo cask strength Springbank expression. And if you want to treat yourself, go for the 18yo Longrow. It isn't cheap, but considering only some 10.000 litres are made per year, making it rather rare it is worth it! Don't want to shell out that kind of money? Their Longrow NAS release was my 2014 daily dram of the year…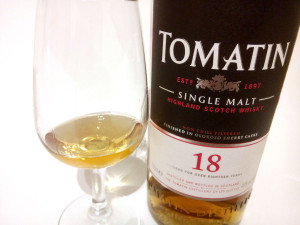 Tomatin, a Highland distilery just south of Inverness, once was the largest malt distillery in Scotland. Now independently owned and downsized, they offer an extensive lineup of classic Highland-style whiskies and, since about a year, also heavily peated "Cu Bocan" releases. While the latter are still a bit too young for my taste, my personal recommendation would be their 18-year-old, one of the last "barely legal" drams you can find at under 70€. Do also pick up their 30-year-old expression (now sadly discontinued) if you can still find it for about 170€. A steal in today's market.
That concludes my list of top-tier distilleries offering great lineups of "craft presentation" whiskies from a price/performance perspective. However there are quite a few recommended distilleries which didn't quite make the cut for the "Premier league" but are still very much worth looking into. Each and every one of these offers drams I personally wouldn't hesitate a second recommending them to fellow punters!
Contenders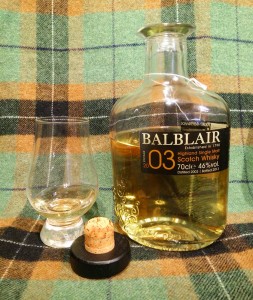 Balblair, a distillery in the northern Highlands, releases all their whiskies at 46%, uncoloured, unchillfiltered as "vintage" releases in a very nice gift packaging. While not exactly cheap anymore (50€ for about 11 year-old whisky, 75€ for about 15-year-old drams) they still deserve a mention.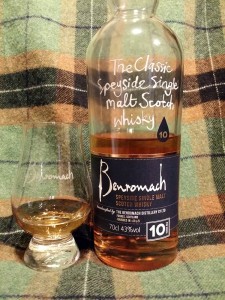 Benromach is a Speyside distillery, restarted by Gordon & MacPhail in 1998 after a 15-year silent period. Because of this there's not a lot of old whisky in the warehouses, they only recently introduced their 15-year-old expression. Price-wise they cannot keep up with others, but their 10-year-old (sadly bottled at 43%) is worthy of a price-/performance recommendation, more than the over-finished 15-year-old. They also offer quite a few interesting finished whiskies as well as Organic and heavily peated versions (the latter I still find a tad too young). Give them a few more years and they might move up to the first tier…
Ah yes, Bruichladdich. Just two years ago, I would've included them in the Premier League without thinking twice about it. Currently they are a victim of their own success and their difficulties in the early years. High demand and low production volumes apparently forced them to switch to no-age-statement releases about a year ago. While they are good to very good drams, the NAS Bruichladdich and Port Charlotte releases are a tad too expensive – especially compared to the now (temporarily?) discontinued 10-year-old releases – to make the cut. The unavailability of some of their releases (like the annual cask-strength PC) in the general market (travel retail only) and the extremely high prices for these expressions as well as for the heavily peated (and very young) Octomore series don't make them "Premier League" drams (solely) from the price-performance point of view in this article. Wow, this sounds a tad more harsh that it should be – I still love you guys 😉 Let's see what happens during the next few years as more and more stock becomes available.
Glen What? This distillery is (undeservedly) relatively unknown, having produced mainly for the Blend industry until about a decade ago. They have since been bought by Angus Dundee and their new core range is unchillfiltered, uncoloured and ranges from 10-21 years with their youngest expression now most likely from stock distilled unter the new ownership. Give them a try – I tasted their 15-year-old here.
Kilchoman, the youngest distillery on Islay, was established in 2005 and is independently owned and operated by the Wills family. While they cannot compete price-wise and – for obvious reasons – can't offer old whiskies yet, they need to be included in this list and have a strong chance at making the "Premier League" in a few years time. From a price-/performance standpoint, look no further than their annually released "Machir Bay" bottling, a flavoursome, smoky, young Islay dram.
(Old) Pulteney
Far up in the North in the wee town of Wick, once upon a time only accessible by sea, you can find the charming Pulteney distillery. There's the classic 12-year-old at 40% (all others are 46%, and not chill filtered), but I'd suggest looking at their 17-year-old at about 75€ – which is borderline for the age, but a very good dram. Their NAS releases are a bit cheaper but presented at 46%, uncoloured, unchillfiltered and generally rather good – unlike most of the modern mass-market NAS releases…
Conclusion
Wow – this was quite an undertaking, looking back at it. What surprised me most – or perhaps not so much as I always suspected it – was that most distilleries on this list are either independently owned or do not belong to the biggest worldwide corporate alcohol conglomerates. That should tell us something, malt mates! The small, independently owned distilleries are those looking out for us, releasing whiskies in a craft presentation (no fake colouring, no or rarely chill filtered, bottled at more than the legal minimum of 40%). Go out and support those guys!
Think I missed a distillery? Let me know in the comments section below! Depending on how this article is received I might also do one on independent bottlers – let me know whether that would be of interest to you.